Citizen of the Year nominations open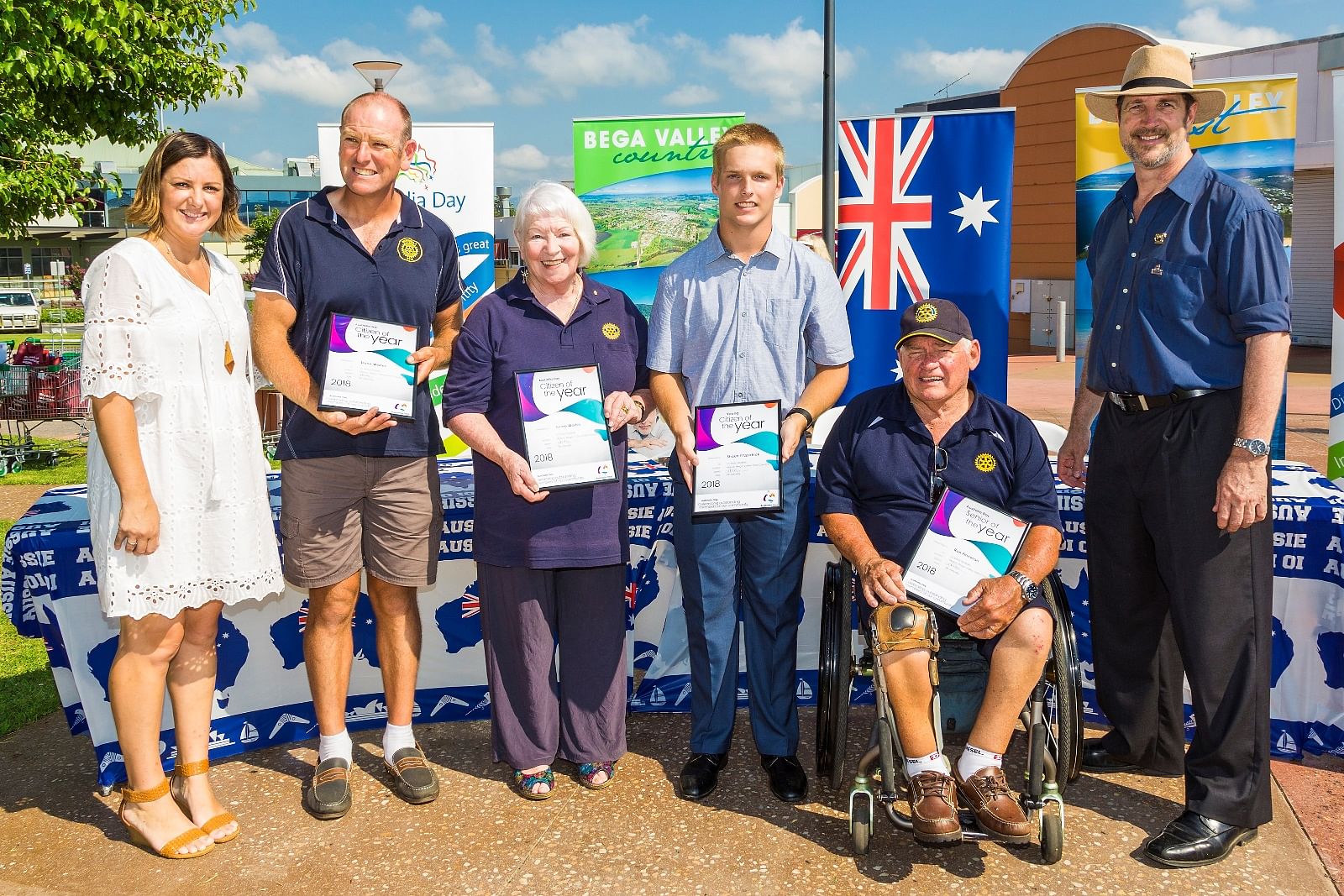 11 October 2018
Nominations have opened for the 2019 Citizen, Young Citizen (under 25s) and Senior Citizen (over 65s) of the Year, Sportsperson of the Year and the Australia Day awards.
Bega Valley Shire Council is calling on people to recognise the efforts of friends, neighbours, colleagues and family. All awards will be presented on Australia Day 2019.
Bega Valley Shire Council Mayor, Kristy McBain said, individuals are being sought for nominations from the community to recognise outstanding people.
"It's a highlight of the year to present these special awards on Australia Day to recognise these outstanding achievers and community champions for their hard work and determination in enriching the social fabric of the shire.
"The awards are a great way to honour those who work hard to make our community a better place; those that quietly and selflessly help others," Councillor McBain said.
The 2018 awards included Joint Citizen of the Year Dane & Junee Waites, Young Citizen of the Year Shaun Fitzpatrick, Senior Citizen of the Year Ron Finneran, Joint Young Sportsperson of the Year Millie Boyle and Reid Battye and the Australia Day Certificate of Appreciation to Geoffrey Grigg & Marshall Campbell.
Nominations should include information about a person's service to the community or of a distinguished performance over the past 12 months.
To nominate someone, visit Council's website www.begavalley.nsw.gov.au, e-mail council@begavalley.nsw.gov.au or deliver nominations to any Council office by 9 November 2018.
For more information please contact the Executive Assistants on 6499 2222.
Photo: (L-R) Mayor Kristy McBain, Dane Waites, Junee Waites, Shaun Fitzpatrick, Ron Finneran, Australia Day Ambassador Nick Rheinberger.
END
---
Rate This Page
---
Share This Page