Free work spaces for bushfire affected businesses at Bega Valley Innovation Hub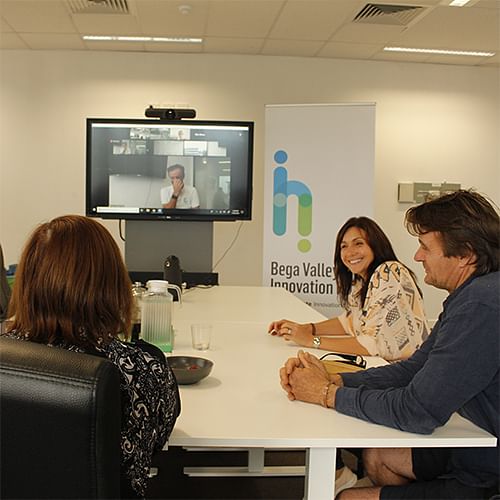 20 February 2020
Free work spaces for bushfire affected businesses at Bega Valley Innovation Hub
True to its name, the Bega Valley Innovation Hub (BVIH) has been responsive to changing conditions, putting regular programs on hold so they can focus on helping existing businesses survive, and even grow, during this crucial post-bushfire period.
BVIH is offering a free work space to any business directly or indirectly affected by the bushfires.
"If you're ready to focus on rebuilding your business, but you don't have an office or premises to work in, come and work at the Innovation Hub," said BVIH Manager, Mia Maze.
"We have 10 free hot-desks available on a rolling 30-day, case-by-case basis until the end of June, offering a nurturing and collaborative co-working environment supported by education and mentoring.
Located in central Bega above Dan Murphy's in the Sapphire Market Place office suites, with the support of Woolworths, the Innovation Hub has lots of natural light from windows overlooking Littleton Gardens. The venue feels inviting when you walk in with its spacious, open-plan layout, modern adjustable desks and chairs, break-out couches and spaces, free WiFi and a meeting room.
"We really want to give local business owners the benefit of working alongside our entrepreneurs, mentors and industry experts," Ms Maze said.
"This week we ran a videoconference on a professional training module from the Duke University's Fuqua School of Business. We had three people in our meeting room, two connected remotely in Phuket and Thredbo and the facilitator ran the session from Wollongong.
"It's the first time this module, an example of the blended learning and mentoring, has run in a regional location."
Even if you don't need a work space, the BVIH is a resource for every business owner in the Bega Valley, no matter what stage your business is at. Their free workshops and training events will help owners re-set their business goals and priorities after being disrupted by the bushfires.
Courses and workshops on offer include digital marketing, incorporating recovery and resilience into your business, ecommerce, testing business ideas and more.
Bega Valley Shire Council is a keen supporter and investor in the BVIH and Council's Manager of Economic Development, Daniel Murphy urges business owners to get in touch.
"It's an opportunity to network with other business people who are also dealing with the challenges of running a business in the current bushfire affected economy," he said.
Will Sharples from Eden Game Development Centre was part of the first intake of the BVIH in 2018 and is making good use of the co-working space.
"I like to have a space separate from home where I can focus on my business and run events," he says.
With his technical expertise, Will has also gained part-time employment with the BVIH, with support from MAX Employment Bega.
Over the past two years, iAccelerate and the University of Wollongong has been working with the Bega Valley Innovation Hub to build new and sustainable businesses in the Bega Valley. During that time, 13 local businesses have completed the program through two intakes.
Contact the Bega Valley Innovation Hub at bega@iaccelerate.com.au
Find out more at www.begavalleyinnovationhub.com.au
Photographs:
Bega Valley Innovation Hub has 10 free desk spaces available on a rolling 30-day, case-by-case basis until the end of June.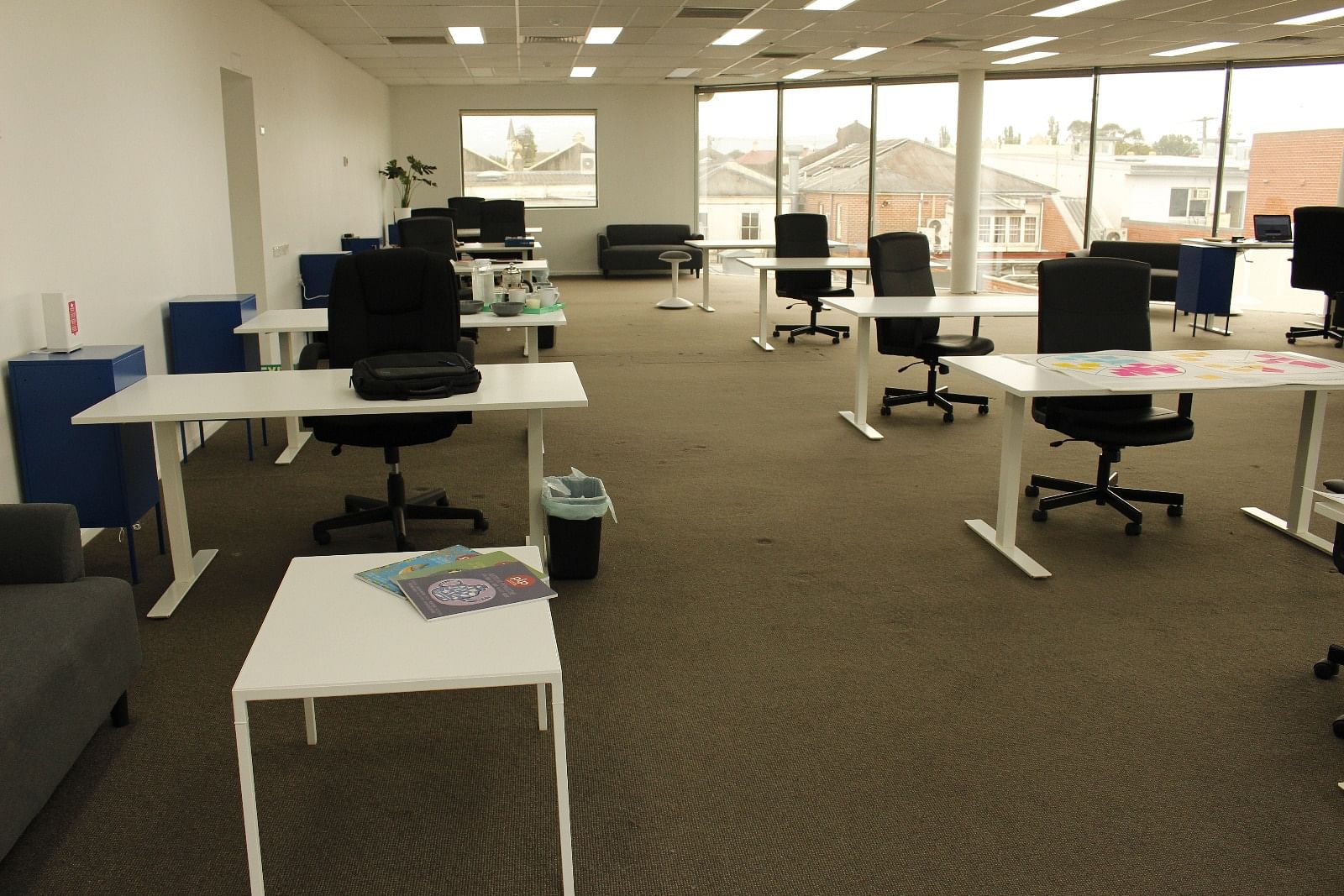 Small business owners participate in a videoconference training session.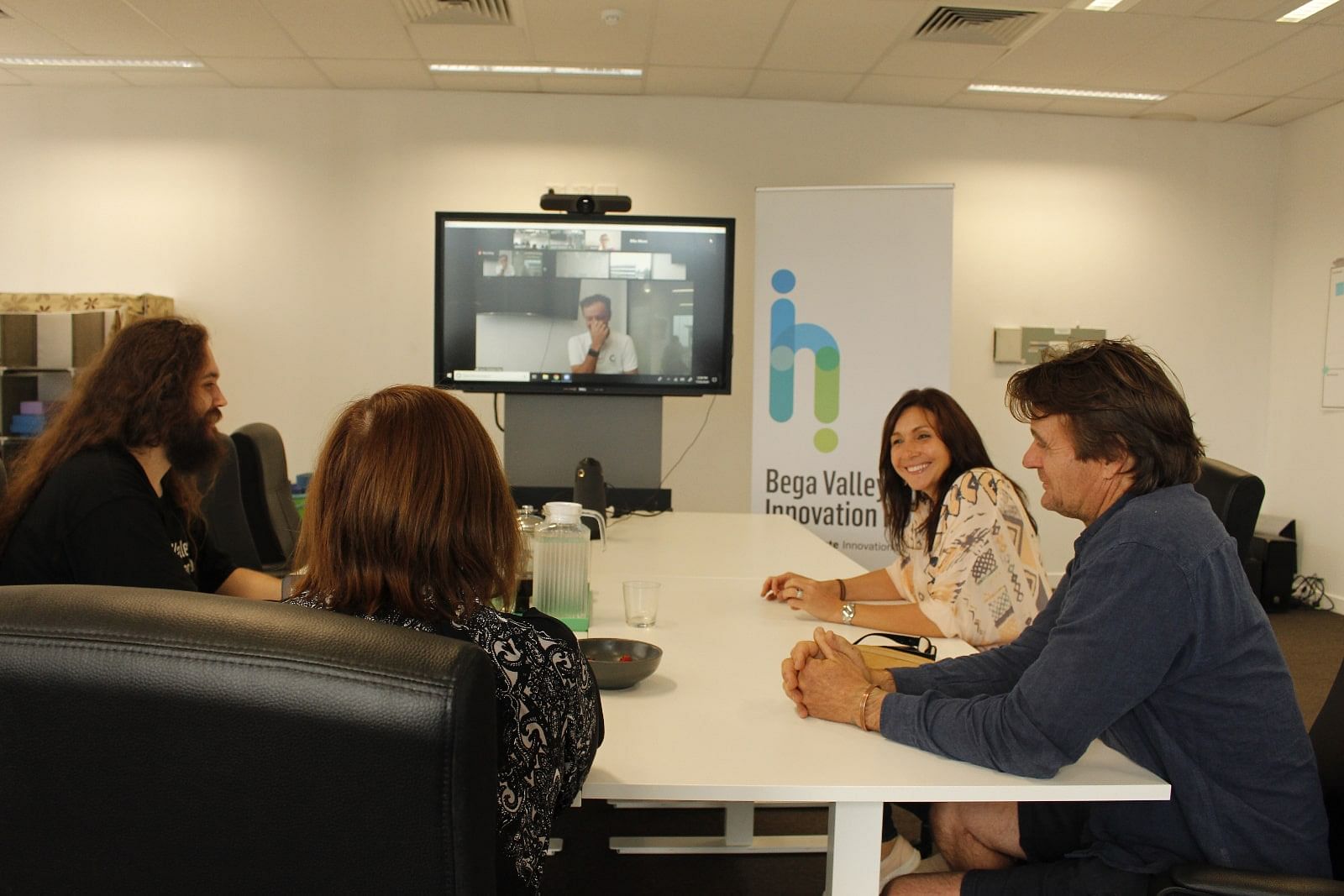 Related Pages
Free work spaces for bushfire affected businesses at Bega Valley Innovation Hub
---
Rate This Page
---
Share This Page