Council allocates $250,000 to business recovery, marketing and events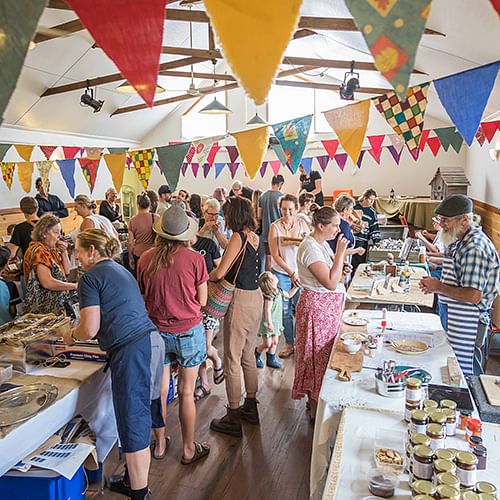 21 February 2020
The Bega Valley Shire Council has allocated $250,000 from the Bushfire Community Resilience and Economic Recovery Fund towards business recovery, tourism marketing and events, and will ask the state and federal governments to extend this funding an additional two years.
"$60,000 has been allocated for the recently announced tourism marketing campaign," Mayor, Cr Kristy McBain said.
"We will invest $95,000 to coordinate support for local businesses to recover from the bushfires and a further $95,000 to expand the Shire's events program to attract visitors, particularly during winter.
"These ideas have come from Council's consultations with community groups, businesses, business chambers and local tourism organisations.
"The business support will be via a dedicated on-ground resource, visiting local business, assessing their needs, coordinating their efforts and directing them to where they can get help.
"Boosting our events offering is particularly important, to get money flowing back into the community."
Cnr McBain said local small businesses are vital to our economy and they are doing it really tough right now.
"Many of them usually earn 70%-80% of their income over the summer break and essentially, January didn't happen for anyone because of the bushfires," she said.
"If we don't get businesses back on track right now, the whole community will be negatively impacted. It's crucial we keep small businesses open, keep people employed and keep people in our regional communities."
Cr Russell Fitzpatrick put forward a motion at Wednesday's Council meeting that Council immediately advocate to the state and federal governments to increase financial support and streamline processes for businesses impacted directly and indirectly by the bushfires.
"We appreciate the funding and support we've received over the past weeks, but more is needed, particularly for businesses that have been economically but not physically affected. These businesses have been critically impacted by the fires but are not currently eligible for funding support," Cr Fitzgerald said.
Photograph: Small business activity at the Nethercote markets earlier this year. Photograph: David Rogers Images.
END
---
Rate This Page
---
Share This Page