Exploring lives - author talks next week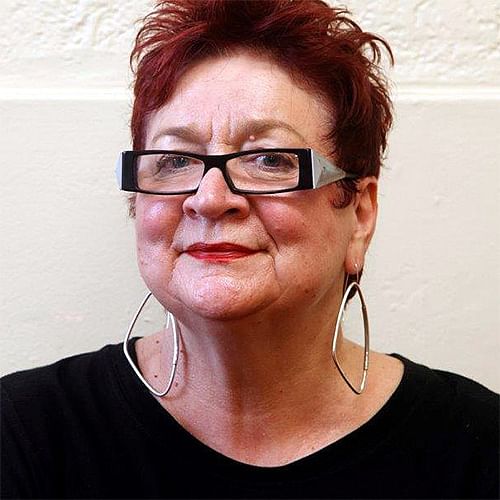 24 August 2018
Bega Valley Shire Library is offering two dynamic and vibrant author talks with Julie Ankers next week.
Julie will be presenting and discussing and her two recent books: Call me Frank and Feisty, Fabulous and 50+.
These two companion books explore the lives, challenges and triumphs of people aged over 50 and beyond.
They are collections of autobiographical stories, the former of men over 50 and the latter of women aged 50+. The stories are honest and inspirational, and at times confronting, encompassing a full range of life-shaping experiences: from brutal bullying at school, to filming the ascent of Mount Everest, to tackling the challenges of cancer and life-threatening illnesses, to achieving financial security, and much more.
Both books challenge social perspectives on men and women – with Call Me Frank defying the clichéd belief that men don't express their feelings, and Feisty, Fabulous and 50+ clearly demonstrating the generally under-stated strength of women.
Programs and Partnerships Officer, Scott Baker, said the stories within these books are a powerful illustration of the many challenges that we can experience during life's long journey, and of the strength and resilience of people.
"Julie Ankers' experience in and passion for promoting and developing people, in particular mature-age members of society, has her in a unique position from which to understand and present the gifts and skills that older people have developed through their rich experience of life," Mr Baker said.
"Julie has a long and passionate history of engaging with people, their work and skills. Among other achievements, she started a speakers and trainers bureau, as well as a company focused on retaining mature-aged workers and building age-inclusive work forces.
"She has also taken on leadership roles in organisations including: Women Chiefs of Enterprises International (WCEI), National Foundation for Australian Women (NFAW), Economic Security 4 Women (eS4W) and Zonta International.
"This is a fabulous opportunity to engage with Julie and her work – everyone is welcome," Mr Baker said.
Julie Ankers' author talks will be held at the Bega Library on Monday (27 August) at 10:30am and at the Bermagui Library on Tuesday (28 August) at 11:30am. Morning tea will be provided.
Bookings are invited at begavalleyshirelibrary.eventbrite.com.au or by phone on 6499 2127.
Photograph: Julie Ankers will be presenting and discussing her two recent books at the Bega and Bermagui Libraries next week.
END
Related Pages
Exploring lives - author talks next week
---
Rate This Page
---
Share This Page