Mayor welcomes recovery fund announcement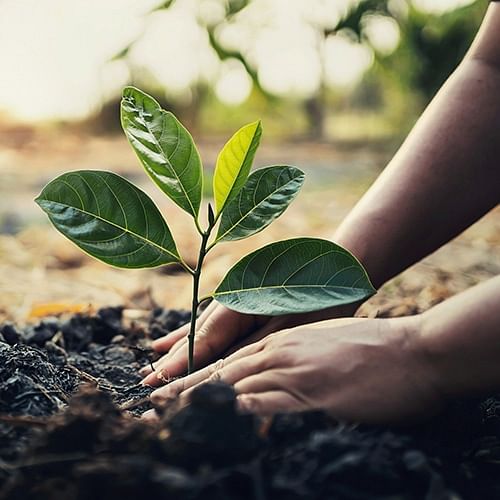 1 July 2021
Community recovery and resilience has received another huge boost with yesterday's announcement of over $38 million for projects and community building programs across the shire through Round 2 of the Bushfire Local Economic Recovery Fund.
Bega Valley Shire Mayor, Cr Russell Fitzpatrick said he was delighted to see this round of funding providing so much to deliver important infrastructure improvements, industry and business development, and positive social, environmental and community outcomes.
"The vision and drive within our community is remarkable and we are extremely thankful for the financial investment in our shire from the federal and state governments," Cr Fitzpatrick said.
"Each of the successful community-driven projects and programs has a sharp focus on building the collective capacity, cohesion and resilience in the community.
"It is certainly an exciting time for a number of our community groups and businesses, with 12 organisations among the major beneficiaries in this announcement.
"Council has also been successful in securing funding for tourism and business support programs, and important upgrades to the Barclay Street Sporting Complex in Eden and the Bermagui Indoor Stadium.
"It is clear that this round of the fund was particularly competitive, and we know there were a number of very worthy local projects that unfortunately weren't successful. We will continue to advocate for these projects so they can be considered going forward," Cr Fitzpatrick said.
The Bushfire Local Economic Recovery Package is part of the $4.5 billion bushfire support program co-funded by the Australian and NSW governments for bushfire recovery, response and preparedness in NSW.
The list of successful Bega Valley Shire projects includes:
$9,794,916 Land Managers Bega Showground - Create the Bega Showground Community Centre
$9,611,992 Cobargo Community Development - Revitalise the Cobargo CBD (Eastern and Western projects combined)
$4,896,425 Cobargo Bushfire Resilience Centre Inc. - Create the Cobargo Bushfire Resilience Centre
$4,524,317 Eden Community Access Centre Inc - Develop the Eden Mountain Bike Hub
$2,071,465 Campbell Page Limited - EcoCrews in Eurobodalla and the Bega Valley
$1,730,515 PlayAbility Incorporated - Establish a Playability inclusion hub
$998,522 The Family Place Inc - ReGrowth: Connect, Create, Perform
$947,803 The Crossing Land Education Centre - Community led recovery and regeneration education hub for South East NSW
$766,983 Bega Local Aboriginal Land Council - Create Bega Aboriginal Community multipurpose workshop
$600,000 Bega Valley Shire Council - Bega Valley Shire tourism support program
$476,252 Bermagui Preschool Cooperative Society Ltd - Bermagui Preschool Therapy and Counselling Room Project
$461,625 Lions Club of Tathra Inc. - Tathra safer pathways project
$450,000 Bega Valley Shire Council - Upgrade Barclay Street Sportsground
$426,015 Bega Valley Shire Council - Upgrade Bermagui Indoor Sports Stadium
$336,317 Four Winds Concerts Inc - Improve the Four Winds cultural precinct in Barragga Bay, Bermagui
$300,000 Bega Valley Shire Council - Support small businesses in the Bega Valley
For more information on the Bushfire Local Economic Recovery Package, head to https://www.nsw.gov.au/regional-nsw/regional-recovery-programs/bushfire-local-economic-recovery-package
---
Rate This Page
---
Share This Page