Exhibition explores Indo-Fijian ancestral loss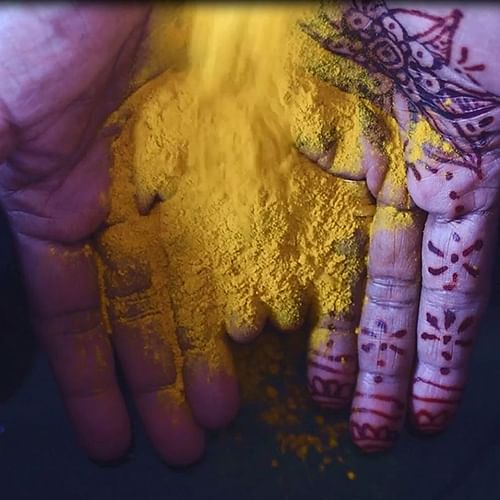 10 September 2019
A spellbinding exhibition, set against the backdrop of Indo-Fijian history, will form part of the opening night event for the Festival of Open Minds, and will lead you through a sensory exploration of personal loss and intergenerational trauma.
Like This Incense Your Spirit Must Burn brings together works produced over the last three years by Shivanjani Lal, an Australian artist with Indo-Fijian ancestry, who uses the tradition of burning incense to focus on familial relationships, landscapes and healing to transform and release ancestral grief.
Burning incense is a tradition passed down by grandmothers, to mothers and finally to daughters and the act enables the body to breathe and heal.
Shivanjani Lal is from the indentured labour diaspora of the Indian and Pacific Oceans and her history is shaped by the Kala Pani (Black Waters) colonial prison. She works across mediums to explore her dislocation that seeks to account for memory, erasure, healing, and the archive.
Currently, Lal frames her personal narratives of social history, which brought her family from India to Fiji and now to Australia, through Sunno, a Fijian Hindi word which is to listen with understanding. She strives to preserve, create and redefine the history of the Indo-Fijian community away from the narratives produced by the current political climate in both Fiji and India.
As curator of this exhibition, Bega Valley Regional Gallery Director, Ian Dawson, explains that he is keenly aware that region is a matter of perspective.
"Bega is located on the south-eastern edge of New South Wales and through the South/East Interference exhibition series, I hope to expand our senses of place further than local boundaries.
"I want to reframe the notion of 'southeast' in terms of Australasia and introduce the idea of being part of Southeast Asia to our audience.
"South/East Interference is about emphasising that the Bega Valley Regional Gallery program is not restricted, simplified or changed down a gear because of our physical location.
"Whether it's through technology or cheap travel, we are all global citizens now; the regions aren't backwaters – we are able to influence the agenda," says Mr Dawson.
South/East Interference Vol. III – Like This Incense Your Spirit Must Burn opens at the Bega Valley Regional Gallery on Friday 13 September 2019 at 7.00pm with the Festival of Open Minds starting at 6.00pm in Littleton Gardens, Bega.
Image: Still from digital video installation Kala Pani
END
---
Rate This Page
---
Share This Page