Site chosen for Barclay Street pavilion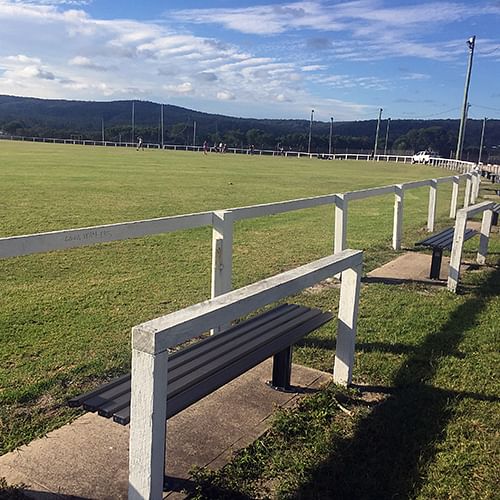 29 August 2019
A new pavilion and amenities building at Eden's Barclay Street Sports Complex will be constructed in the north eastern section of the site, after Councillors endorsed the recommended location at their meeting yesterday.
This decision marks another key milestone in the overall revitalisation of the site, that along with the construction of a new pavilion and the recently installed mobile grandstands, will also include new floodlighting and a carpark upgrade.
The NSW Government is contributing $653,948 through Round 2 of the Stronger Country Communities towards the project, with Council complementing this very welcome funding with a further $185,000.
The Member for Bega, Andrew Constance, said that upgrading and breathing new life into our community assets is vital across rural and regional areas.
"Supporting our community organisations and hardworking volunteers is a real focus for our Government and through the first two rounds of the Stronger Country Communities Fund we have been able to inject almost $2.8 million into the Bega Valley," Mr Constance said.
"Along with this much-needed revitalisation at Barclay Street, Council is now funded to make improvements to a number of other sporting facilities, halls, parks and playgrounds."
Council's Manager of Leisure and Recreation, John Grady, said the location of the new building at Barclay Street worked with feedback from the key stakeholders that make up the site committee.
"There is no doubt that the Barclay Street Complex is a key community facility for the Eden community with the Eden Whalers AFL Club, the Eden Cricket Club, the Eden Netball Club and the Eden Soccer Club all based there, and now we have a clear direction on the location of the pavilion we can move on to progressing the concept design," Mr Grady said.
Photo: The site has been chosen for the new pavilion building at Eden's Barclay Street Sports Complex.
END
---
Rate This Page
---
Share This Page